TEL. (760) 744-7886
Email: bengals4u@sbcglobal.net
Summermist Reach for the Stars
"Rea"
(Retired Bengal Cat)



Star X Delta
Star and Delta are the Mother and Father of Rea.

Rea was tested HCM clear by Cardiologist Dr. Sarah Miller

PK Deficiency N/N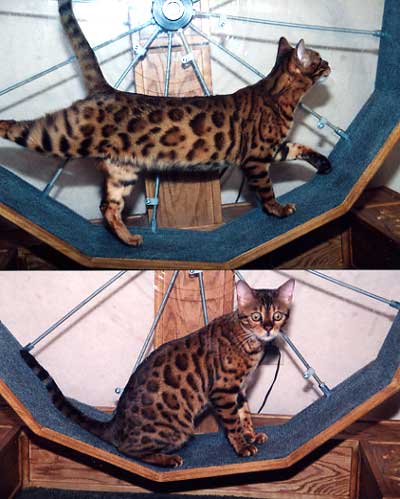 Rea at 9 months old.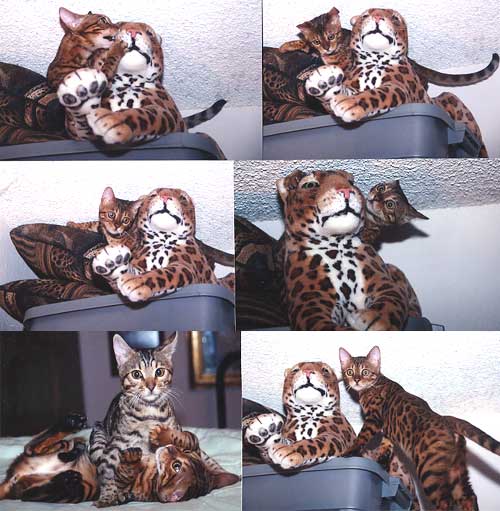 Rea playing with her stuffed toy and with Jolee.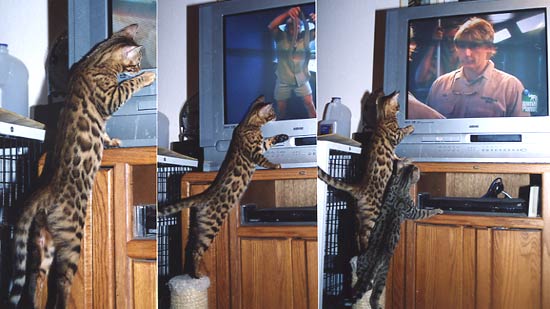 Rea and Jolee watching Animal Planet.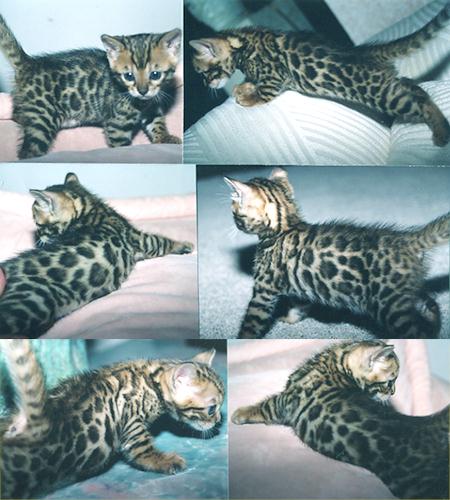 Bengal baby "Rea"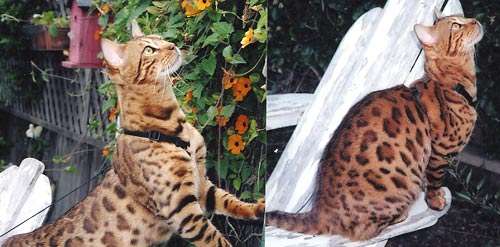 Rea grown up pictured on the right and her sister pictured on the left.


All Materials And Photo's Are The Property Of © Summermist Bengals